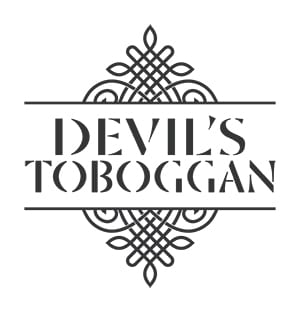 HAND CRAFTED COCKTAILS FOR CIVILIZED PEOPLE
When you find yourself in beautiful Bozeman you will notice it offers a variety of bars to choose from, but it can be difficult to figure out which place suits your style. Maybe you prefer an establishment that offers a delicious menu to match their famous cocktails, craft beers, and rich wines.
HighEnd Montana knows the perfect place. One of Bozeman's destination spots, creating unbeatable handcrafted cocktails, the Devil's Toboggan. It was transformed from an old factory into an upscale speakeasy. It is located in the Cannery District, a historically significant area relevant to Bozeman's rich industrial age.
WHAT SETS DEVIL'S TOBOGGAN APART
The Devil's Toboggan is the place to go if you want to indulge, devour and imbibe. All your needs are bound to be met with the extensive selection of handcrafted cocktails, draft beer, wine, and craft drinks. The elegant high-backed chairs and exquisite light fixtures add an air of refinement that you can't find anywhere else. 
If you like to enjoy a full meal when you go out for a drink, take a peek at the appetizing menu. There are savory favorites that range from classic shrimp cocktail to a traditional Montana recipe of bison dumplings. Desserts are also on the menu and we suggest trying the famous Aunt Effies Cake, a truly delectable treat that pairs well with any crafted drink.  
Cocktail Bar
Handcrafted cocktails are a specialty and a popular attraction for Montanan's and tourists alike. There is something for everyone at Devil's Toboggan as it boasts over two-dozen handcrafted cocktails you can choose from. For instance, try the Blood & Sand cocktail if you prefer a drink with sweet overtones or go for a Manhattan, a cocktail fit for people with classic tastes. 
Wines 
Do you prefer light or dark wines? The Devil's Toboggan has an expanded menu with a list of assorted wines to keep you busy. The wine gallery includes red, white, sparkling, rose, and dessert wines. Devil's Toboggan is one of the best establishments to visit whether you want a tasting by the glass or a bottle for a special occasion. The selection includes wines from New Zealand, Italy, France, Argentina, Austria, and the famous vineyards of Napa Valley California. 
Draft Beer 
For a taste of domestic specialties, the Devil's Toboggan offers an inviting menu of craft beers which includes seasonal rotators. Enjoy the irresistible amber with your flavorful pulled pork sliders. For darker ports, consider pairing your Wagyu Sashimi meal with a dark brown vanilla porter. 
Assorted Drinks List
Want more high-end beverages? The Devil's Toboggan is proud to present an impressive spirits list. From single malt scotch and Montana whiskey to cognac, tequila, mescal, and absinthe. No matter what specialty drink you might be looking for, know that Devil's Toboggan strives to present unparalleled craft drinks that surpass your expectations.
HOW HIGHEND MONTANA CAN HELP
Montana is known for its' top-notch distilleries and domestic craft brews. Bars across the state tout their selection of top-shelf drinks. HighEnd Montana knows where to find the best restaurants and bars in Montana.
We set out to make connections with the best businesses and brands that Montana has to offer. The Devil's Toboggan is one cocktail bar that we would love to connect you with. With its' spirit-centric vision and air of nostalgia, this upscale speakeasy aims to transport patrons to the golden age of handcrafted cocktails.
If you are interested in more of what Montana has in store, HighEnd Montana welcomes your inquiries.