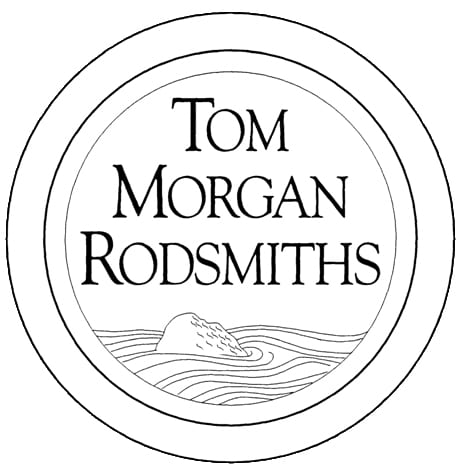 HAND CRAFTED FLY RODS BUILT IN BOZEMAN MT
Bozeman Montana has some of the most inviting fishing spots in the state. From lakes and rivers to creeks and reservoirs, there is always a perfect spot for any type of outdoorsman. Imagine, the curve and feel of the rod with a perfect fish on and hearing the line peel off the reel. Another fishing trip adventure to be crossed off the bucket list and added right back on again.
Now, imagine that rod as a handcrafted Tom Morgan Rodsmiths. They understand those deep feelings of awe and pride that stem from the trust every angler has in their fly rod. In the rods' versatility, durability, and strength.
Whether you are the type of fisherman who enjoys wading through creeks, boating down the river, or relaxing on open water, having the right fly rod is a must.
WHAT SETS TOM MORGAN RODSMITHS APART
Tom Morgan Rodsmiths, takes precision custom designs to the next level in pursuit of the perfect fly rod. With a dedication to maintain Tom Morgan's commitment to quality and craftsmanship that goes back over 45 years, fishermen from around the world can attest to just how good these fly rods are.
Bamboo Fly Rods
Despite the variety of fishing rods being manufactured today, traditional bamboo rods remain the foundational fly fishing rod. After all, bamboo has been used as the main building material for excellent rods since the late 1800s.
All TMR bamboo rods are made in the Bozeman, Montana shop from whole bamboo cane. They construct bamboo fly rods by keeping form and function in mind. With varied weights and lengths available, each TMR bamboo rod is made to perfectly cast and fish whether you are on skinny streams or wide, open waters.
Tom Morgan's handcrafted bamboo fly rods are well-known for their smooth honey finish and unique burgundy wraps. Every part of the rod is closely inspected to meet our standards for flawless composition and construction.
Fiberglass Fly Rods
Fly rods made from fiberglass were simple and common for many first-time fishermen. Sometimes, the old-school fiberglass was the simplest to come by. The team at Tom Morgan Rodsmiths remembers the good old days when going out fishing meant you, the rod, and the fish. TMR aims to bring back that nostalgia with our top-of-the-line handcrafted fiberglass rods.
Graphite Fly Rods
The way we see it, if you already offer precision equipment you can't fix what isn't broken. The crew at Tom Morgan Rodsmiths has worked hard to build long-lasting graphite fly rods you can trust for seasons to come.
They offer two-piece and four-piece sets with down-lock or up-lock reel seats. With the number of lengths and weight options available you will be sure to find something for every type of fishing occasion. As soon as you get your first one, you are bound to order another one for your cabin. Have a fellow angler buddy that thinks they have it all? Just gift them with an order from Tom Morgan Rodsmiths and wait for them to be impressed when they cast it off for the first time.
Let them build you a rod worthy of being passed down from generation to generation.
HOW HIGHEND MONTANA CAN HELP
Make sure you have trusted equipment when exploring Montana's beautiful rivers, lakes, and ponds. Don't get frustrated when struggling to find quality fly fishing rods. HighEnd Montana specializes in getting you connected to the best brands and businesses this state has to offer.
HighEnd Montana knows where to find the best fly fishing rods. Tom Morgan Rodsmiths has a variety of choices fit for any fly fishing adventure.
Ask HighEnd Montana about handcrafted bamboo rods, fiberglass fly rods, or graphite fishing rods today.