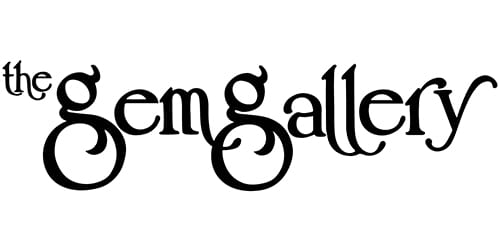 SPECIALIZING IN RARE MONTANA YOGO SAPPHIRES
The Gem Gallery provides all the services you might need when it comes to caring for your timeless pieces. Whether you are looking for jewelry to mark a special occasion or want a custom-designed one of a kind piece.
Yogo Sapphires
The Gem Gallery specializes in rare Montana Yogo Sapphires. As the owners of the Vortex Mine, the only active Yogo Mine, in central Montana they are also the supplier of these amazing stone to other jewelers. Initially overlooked as little blue pebbles, these natural sapphires eventually got their time to shine. Yogo Sapphires were described as "the finest precious gemstones ever found in the United States." Dr. George Kunz of Tiffany & Co. Roughly ninety percent of the world's sapphires must be treated with heating techniques to achieve the vibrant color. Yogo Sapphires, known for their pristine, cornflower blue hue, are some of the only types of gems that do not need to be heated to reach a uniform color.
In-House Designers
The award-winning in-house designers can help you create a custom piece of jewelry from an idea of yours or through a collaborative design process. The Gem Gallery will work with you in any format, from sketch drawings to digitally created 3D images. Let our highly talented graphic designers help you create a one-of-a-kind ring for that truly memorable celebration. The Gem Gallery's own Jason Baide, son of owner Don Baide, grew up learning to appreciate exquisite art pieces. He continues this passion by producing astounding custom jewelry designs.
Goldsmiths
With three professional goldsmiths on staff, they can repair any jewelry piece you bring in. Have an heirloom watch that needs fixing? Maybe the antique neckless you inherited needs to be restored to its' former glory. Need your rings checked for damages and cleaned annually or your pearls restrung? Our team can take care of that. The Gem Gallery is grateful to have goldsmiths who care just as much as you do about your ornate bracelet, delicate earrings, or cherished wedding ring. The gallery is operated by a talented team of award-winning designers, goldsmiths, and consultants. You will be impressed by their dedication to promoting and creating heirloom-quality pieces.
WHAT SETS THE GEM GALLERY APART
HighEnd Montana set out to make connections with the best brands and businesses Montana has to offer.
If you are interested in remarkable and distinct pieces of jewelry, trust us to help you find it. HighEnd Montana can help be your eyes and ears helping you pick out that one of a kind Yogo Sapphire and take the time to send photos and updates while your jewelry is bring masterfully created by the designers and goldsmiths at the Gem Gallery. Interested in more of what Montana has to offer? HighEnd Montana welcomes all your questions and curiosities.