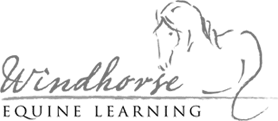 EXPERIENCING LEARNING WITH EQUINES
Windhorse Equine Learning, a charity dedicated to helping kids and young adults discover their inner strength through their interactions with horses. Working closely with horses can enhance the way people feel about themselves, their communities, and the environment. To participate, Windhorse Equine Learning holds events and offers classes and summer camps. Their philosophy is centered around the understanding that horses are intuitive and powerful animals with a deeply genuine nature.
WHAT SETS WINDHORSE EQUINE LEARNING APART
The Windhorse Equine Learning curriculum focuses on helping Montana's youth discover their inner power and leads them to realize their full potential. Windhorse believes, and research has shown that Equine Assisted Learning or EAL works to decrease stress and anxiety levels in children and young adults.
Developing Life Skills
Teaching the youth to care for and respect horses allow them to develop life skills. For instance, building a relationship with a horse has shown to improve a child or young adult's ability to overcome their fears and anxieties. The sense of meeting one's obligations is also a skill taught through taking responsibility.
Windhorse Equine Learning also enhances your feelings of compassion for horses. By reinforcing feelings of empathy, we learn to have more respect and a sense of duty toward our planet and the noble animals living on it.
Interpersonal Relationship Building
Interacting with horses allows youth to experience the empowering nature a horse possesses. This includes learning how to be more flexible and receptive to change. Being able to adapt is an important ability when it comes to building strong interpersonal relationships.
Working with horses teaches you to pick up on non-verbal cues. The ability to understand body language can significantly impact other social interactions and overall communication skills.
Teaching Horsemanship
When it comes to engaging with horses being patient and respectful go hand in hand. Horses can have a deep sense of loyalty for a companion which is an honor that should be returned. Windhorse Equine Learning teaches children and young adults proper horsemanship. After all, the result of any equine lesson plan is to eventually feel confident enough to ride the horse.
Do you have an understanding of the empowerment that comes along with caring for horses? If you would like to show your support for the Windhorse mission you can contribute as a donor, sponsor, or volunteer.
HOW HIGHEND MONTANA CAN HELP
Montana is known for its natural beauty and majestic wildlife. The horses at Windhorse Equine Learning are just as grand. HighEnd Montana specializes in connecting you with the best brands and businesses in Montana. Finding a trustworthy equestrian service is something we can help you with.
HighEnd Montana has a deep appreciation for Big Sky Country and sets out to connect you with the best experiences this state has to offer.
If you would like more information on Windhorse and Equine Assisted Learning, HighEnd Montana is here to help. We welcome all inquiries and look forward to hearing from you.
HighEnd Montana has supported the efforts of Windhorse Equine Learning for the last three years. As a lifelong horse lover myself, I feel that I would have really benefited from a program like this myself and now find great enjoyment helping families with kids and young adults find and realize the benefits of Windhorse Equine Learning.