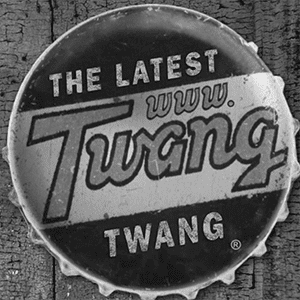 Attempting to find a real taste of country music, in a state like Montana, should not have to be so challenging. Today's country music does not offer the same immersive, honkey-tonk, two steppin' dance vibe as www.Twang. Called "one of Montana's best honky-tonk bands". www.Twang will transport you to another time, and you'll be out on the floor dancing to genuine country music, the way it's played in the Rocky Mountains.
Buck Buchanan is the rhythm guitar player, vocalist, and songwriter. Buck is a retired science teacher and a livestock brand inspector. Russ Olsen, a commercial contractor by trade, plays electric bass in addition to being a vocalist. While Marcus Engstrom, a luthier, plays electric lead guitar on instruments he has either made or resurrected. Michael Gillan's rock-solid drumming is the heartbeat of www.Twang. Michael manages a ranch near Bozeman. Mike Parsons, the only full-time musician in the band, adds vocals, and is the magician on fiddle and mandolin. These men have lived the honky-tonk life and sing about their experiences in the west. www.Twang can add real Montana flair to any celebration. Available for Weddings, Birthdays, Corporate Retreats, or any festivity you may have in mind.
WHAT SETS WWW.TWANG APART
Montana is known as big sky country, and for good reason. The rolling hills, endless sky, and stunning mountain landscape are enough to get your imagination spinning about the wild west. With country-living on the mind, real live country music is not far behind.
If you are not sure where to look, HighEnd Montana can help. I know the perfect old-time, real country music band. If you are a fan of good times and great tunes, then consider listening to the talented honky-tonk band, www.Twang out of Montana.
Find out why cowboys of the Northern Rockies enjoy Twang's shows and their albums. www.Twang delivers the kind of country music you would expect from an age when honky-tonk country was the real deal.
www.Twang is available for any type of special occasion. You can book Twang for private parties, weddings, reunions, graduations, or birthday celebrations. Twang would love to perform at any event where you plan on bringing people together to have a great time. Want a country-western music band that can keep the dancing going all night? www.Twang has the best tunes to inspire the ultimate dance-the-night-away good time.
HOW HIGHEND MONTANA CAN HELP
HighEnd Montana set out to make connections with the best that Montana has to offer, including businesses, brands, and bands. www.Twang is one band we would love to connect you with. With its' honky-tonk beats and air of cowboy nostalgia, you can expect impressive shows that exceed expectation.
HighEnd Montana is your booking agent for www.Twang. Please email or call me with your requested date, times, and location so we can make sure and get your event on the calendar. I am Happy to work directly with the band to help make your Montana event is one you will never forget.
If you are interested in more of what Montana has to offer, HighEnd Montana welcomes all inquiries. We look forward to hearing from you.